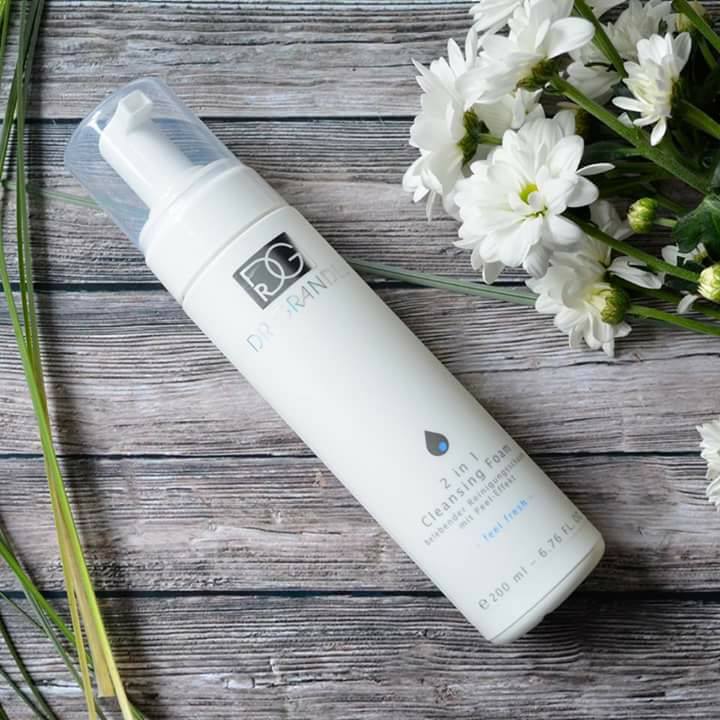 Dr. Grandel 2-in-1 Cleansing Foam
$

50.00
---
Dr. Grandel 2-in-1 Cleansing Foam is perfect for skin that is prone to impurities and blemishes. This gentle cleanser cleans the skin without stripping.
• Refreshing foam for daily in-depth cleansing of impurities
• Fruit acids (4 %, pH 4.5 – 5) gently remove dead skin and excess sebum
• Prevents buildup
• Refines the skin's appearance
• Clarifies the complexion
Application:
Massage with moist hands into the face, neck, and décolleté. Keep eye zone free. Rinse off thoroughly.
Ingredients:
Aqua (Water),Butylene Glycol,Glycolic Acid,Decyl Glucoside,Sodium Laureth-8 Sulfate,Sodium Laureth Sulfate,Sodium Hydroxide,Tartaric Acid,Sodium Citrate,Sodium Oleth Sulfate,Magnesium Laureth-8 Sulfate,Magnesium Laureth Sulfate,Magnesium Oleth Sulfate,Xanthan Gum,Phenoxyethanol,Methylparaben,Propylparaben,Ethylparaben,Linalool,Parfum (Fragrance)
---